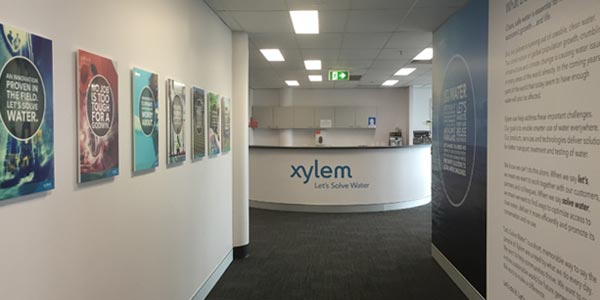 04 Mar

Transform your office
Office Signage Solution
Tired of your old looking office… Don't feel it resembles your brand…Is it inspiring?
There are many different ways to get a new looking office – a new welcoming look. For the fraction of the price, transfer your office by starting with office signage. 
Office signage is a great way to promote your company's values, promote products, or just create a new atmosphere for the office. Here are some low cost office signage options to transform your office. :
Window Frosting

Wall messaging 

Featured Wall Graphics

Fabric Lightboxes

Reception Signage

Outdoor Signage
Window Frosting – if the office has glass partitions or a window view that requires a better view, window frosting can hide or enhance the look. You can opt for colourful graphics to hide a private office or meeting room. You are only limited to your imagination. 
Wall Messaging – Change boring walls with wall messages. Everything from promoting your company's values to inspirational quotes, wall messaging can connect your team and clients to your brand. 
Reception Signage – create a great first impression with reception signage that promotes your brand. This area really sets the tone of your brand with your customers. It also provides a motivating space for staff to enter. 
Fabric lightboxes & Featured wall graphics – have a boring wall and want to change the look, then a fabric lightbox finish could be a great way to change the ambience of the office. Additionally a featured wall graphic offers a wall to wall solution that can make a really difference to an area that requires a little spark.